The Philadelphia Archdiocese established St. Rocco Catholic Church as a National Hispanic Parish to serve the needs of Spanish-speaking Catholics and celebrate their Hispanic heritage. St. Rocco Catholic Church is the first national parish designated by the Archdiocese of Philadelphia for Hispanics.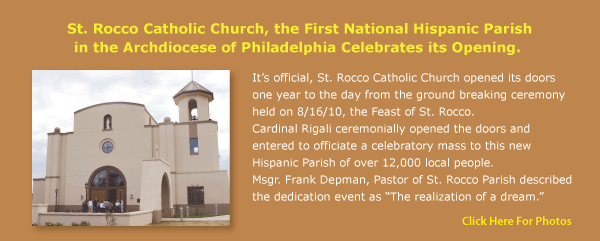 Please Help Our Catholic Hispanic Community With Your Tax Deductible Donations!
Your generosity plays a big part in bringing together thousands of faithful followers and families into this new unified parish. All Gifts and Donations are Tax Deductible.